THE NATIONAL BLACK PROSECUTORS ASSOCIATION
The National Black Prosecutors Association is the only professional membership organization dedicated to the advancement of Blacks as prosecutors. Founded in 1983, the Association's membership is comprised of both chief and line prosecutors nationwide. In addition to prosecutors, the association's membership includes law students, former prosecutors, and law enforcement personnel.
The NBPA is emerging as the international association of Black law enforcement professionals with a reputation for providing education and leadership in the legal profession through its intensive training sessions and multi-disciplined networking.
The National Black Prosecutors Foundation (NBPA Foundation) is a 501(c)(3) nonprofit organization.
The NBPA Foundation provides scholarships for African American law students who meet academic criteria, along with a demonstrated desire to serve the community.
The NBPA Foundation also funds a fellowship for African American law school interns at prosecutors' offices across the country. In recognizing the financial hardships that prevent some students from securing unpaid internships, the NBPA Fellowship allows students to explore a career in prosecution.
We are pleased to announce the formation of the NBPA Legislative Committee. Under the leadership of Immediate Past President Melba Pearson, the goal of the Legislative Committee is to give feedback on pending legislation affecting the criminal justice system. The committee will spearhead lobbying efforts on behalf of the National Black Prosecutors Association singularly and jointly with other organizations seeking to advance the causes of prosecutors and communities of color. Our efforts will aid lawmakers in crafting laws affecting prosecutors and people of color. We aim to form lasting relationships on Capitol Hill, regardless of party affiliation. This committee will ensure that the National Black Prosecutors Association is represented in the halls of Congress, joining many other national organizations.
IN MEMORIAM
FIRST BLACK WOMAN APPOINTED TO THE COURT OF APPEALS, NEW YORK'S HIGHEST COURT, DIED SUDDENLY, LEAVING NEW YORKERS SHOCKED
The NBPA stands in support of 9th Judicial Circuit (Florida) State Attorney Aramis Ayala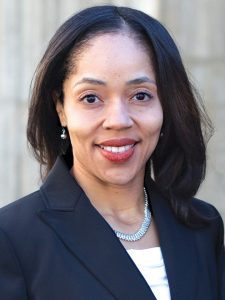 A prosecutor's discretion is to be protected, and should only be overridden by the voters.  NBPA joined the legal community in a letter opposing the Florida governor's actions; also see the Huffington Post article by Immediate Past President Melba Pearson.
The NBA also joined forces with the NBPA to support Ms. Ayala: NBPA Letter of Support
The NBPA, in conjunction with the Prosecutors Center of Excellence, created an implicit bias toolkit. It provides speaker information, a topic overview and other useful tools to educate prosecutors on this issue.
Congratulations to NBPA members who won big during #Elections2016!